About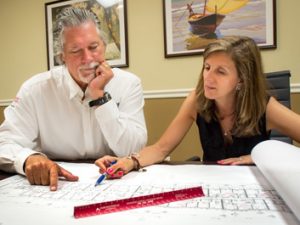 At Anderson Fire Protection, Inc., we are committed to being leaders in the fire protection industry. We lead by excelling in customer service above all else. We believe that by providing quality services and ensuring that our customers' needs are met, growth and opportunity will follow. This approach has served us well since our founding over 30 years ago.
Established in 1989, Anderson Fire Protection, Inc. has grown to a full-service fire protection company, offering fire sprinkler installation and inspection, fire alarm installation, inspection, monitoring, fire sprinkler service and inspection, and fire alarm design and consulting.
We are available 24/7 for emergency services, you can reach us at 410-553-2031
Certified Minority-Owned, Woman-Owned Small Business
Anderson Fire Protection, Inc. is a certified minority-owned, woman-owned small business serving clients in Maryland, Washington, D.C., and Northern Virginia. We are certified through MDOT, Baltimore City, Howard County, and Prince George's County.
About Our CEO
Maria Garcia Anderson is the majority owner and co-founder of Anderson Fire Protection, Inc. As President and CEO, Mrs. Anderson oversees all aspects of the firm. She brings 30 years of experience in the fire protection industry to her role. Through extensive experience and attention to detail, she provides the necessary leadership to carry out our corporate mission of delivering superior service to our clients and providing an atmosphere of learning for our employees.
Our Capabilities
Our main office headquarters are in Elkridge, Maryland is a 9,200 square-foot facility that houses our corporate staff and the main components of our fabrication and design capabilities. We carry an extensive inventory in our facility, which allows us to fabricate small to moderate size sprinkler jobs at our facilities. We can perform both threaded and welded fabrication of piping systems at our facility.
Our management team has over 100 years combined experience in fire protection. Each is NICET I, NICET II and NICET IV certified. We pride ourselves on our versatility and ability to design, install, and service systems of every type. Our work is featured in properties of every type, including light commercial, mixed use, multi-family residential, and industrial properties. We have installed wet systems, dry systems, deluge, or pre-action, along with a large variety of system components and fire pumps.
We also provide installation, service, and monitoring of fire alarms. We are a licensed select dealer for Silent Knight Farenhyt Systems and FireLite.