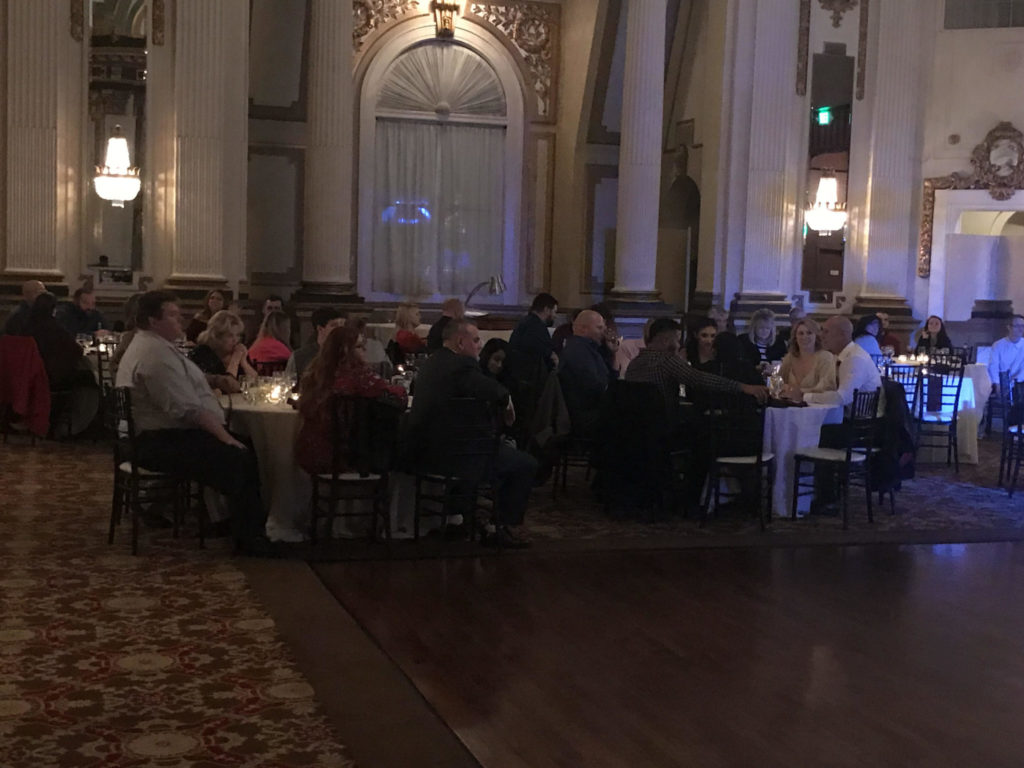 Anderson Fire Protection recently held our annual Christmas Party at the Belvedere Hotel in downtown Baltimore in appreciation of our dedicated employees. After appetizers and cocktails, the AFP family sat down to enjoy a lovely dinner and listen to music by the Thunderball Band, followed by raffles and fun for the whole team.
The party was held at the 12th Floor at the historic Belvedere Hotel in the beautiful Mount Vernon neighborhood of Baltimore City. Having recently undergone extensive renovations, the 12th Floor is the perfect setting for holiday parties.
During our celebration, we were proud to honor Chris Marasco with Revere Bank this year for all his hard work and guidance towards AFP's success. Our holiday party is a time for everyone here at Anderson Fire Protection to relax and enjoy each other's company during this time of joy.

Happy Holidays from Anderson Fire Protection
No matter what your needs are, Anderson Fire Protection, Inc. is here to design and install a fire protection system that will work for your residential or commercial space. With more than 26 years of experience, Anderson Fire Protection, Inc. is able to offer you experience and reliable customer support. For more information on working with Anderson Fire Protection Inc., call us today at 410-796-4915 or click here for more information.
Don't forget to connect with us on Facebook, Twitter, Google+, and LinkedIn!