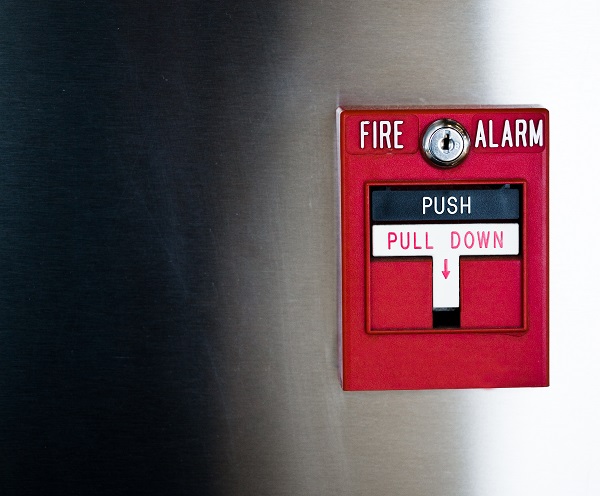 Office buildings are increasingly at risk of having fire hazards lurking around. In fact, having the proper measures in place can really do wonders for building managers as well as business owners. So what are the best fire suppression systems to use? Here are the important fire precautions that need to be in place in any office.

Fire Extinguishers Should Be Available
When it comes to portable fire extinguishers, knowing which ones are needed for your specific business is crucial. In fact, having the appropriate fire extinguishers in place is ultimately key in ensuring the safety of everyone in the office. As a result, providing all your employees with fire extinguishers that are readily available is ultimately the best way to ensure that everyone stays safe in a fire emergency situation.

Fire Sprinklers Should Always Be Installed
Proper installation of fire sprinklers is essential when it comes to fire safety. In fact, fire sprinklers work to extinguish a fire as soon as it erupts. As a result, fire sprinkler systems are often the first line of defense in most office scenarios.

Fire Alarms Are A Solid Safety Measure
Relying on fire alarms is great. But proper inspection and maintenance is integral to a proper fire safety plan. In fact, without knowing that your fire alarm system is working properly, there is absolutely no way to really know whether your office building is safe or not. As a result, it's businesses like restaurants that really rely on fire alarms to ensure that everyone stays if a fire breaks out.
Bottom Line
Fire safety is essential for any businesses. When it comes to offices, having the proper procedures in place will make everyone safe in a fire emergency situation. As for restaurants, where a fire can become deadly very quickly, relying on properly working fire alarms becomes key.

KEEP YOUR BUSINESS SAFE WITH ANDERSON FIRE PROTECTION, INC.
Anderson Fire Protection, Inc. has the expertise and skill to help your home or commercial property for all your fire protection needs. We have been working in the Maryland, Northern Virginia, Southern Pennsylvania, and Washington, D.C. areas for over 25 years. We are known for our top-notch customer service and high-quality results. If you are ready for fantastic fire prevention and protection services, from fire sprinkler installation to fire alarm design and consulting, give us a call at (410) 796-4915 or visit us online. For more fire safety tips to help keep your property safe, follow us on Facebook, Twitter, LinkedIn, and Google+.