Anderson Fire Protection has just finished celebrating our annual Christmas Party! This party was held at the Phillips Seafood Restaurant located in Baltimore, and it was a wonderful experience for those who could attend. We're glad we were able to get into the holiday spirit, and we hope all of you get to enjoy your winter holidays as well.
About the Christmas Party
The Christmas party at the Phillips Seafood Restaurant began at about 7pm, and it lasted until midnight. During the party, we had our DJ (Korey with a K) bringing lively music to the event.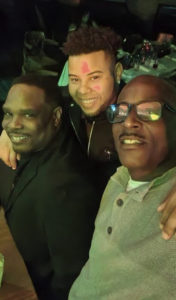 There was also an abundance of delicious delicacies, including an array of seafood dishes like raw oysters, cocktail shrimp, crab dip, and crab cakes, while also including options like prime rib, veggies, and we can't forget desserts. To add to the festivities, door prizes were raffled off throughout the night. All in all, it was a fantastic event, and we hope to have an event like it for next year's winter holidays.
Thank You to Those Who Could Attend
Anderson Fire Protection wants to take a moment to thank those who were able to join in the festivities. This event would not have been what it was without the company of everyone who attended. Whether you were able to attend the party or not, we wish all of you a Merry Christmas and Happy Holidays!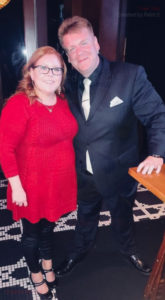 KEEP YOURSELF SAFE WITH ANDERSON FIRE PROTECTION, INC.
Anderson Fire Protection, Inc. has the expertise and skill to help your home or commercial property for all your fire protection needs. We have been working in the Maryland, Northern Virginia, Southern Pennsylvania, and Washington, D.C. areas for over 25 years. We are known for our top-notch customer service and high-quality results. If you are ready for fantastic fire prevention and protection services, from fire sprinkler installation to fire alarm design and to consult, give us a call at (410) 796-4915 or visit us online.