Today, we at Anderson Fire Protection are going to focus on a different topic from usual. For today, we're going to highlight a project that is nearing its completion date, which is the Lexington Market building in Baltimore City. We are thrilled to be working on such a massive project for Baltimore City, and we are going to be proud of the finished project once it has been finished.
About the Project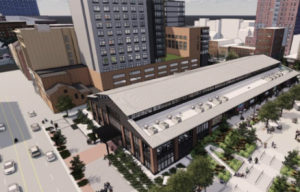 The Lexington Market building has more than 60,000 square feet in total, which is divided between two levels. The system itself is simple in design, but there were instances in which our staff needed to install wet pipe systems as high as 50 feet above the ground. In addition to this, we have also been performing sprinkler modifications to 15 of the new tenants that will open up shop around the Market.
How is the Lexington Market Building Now?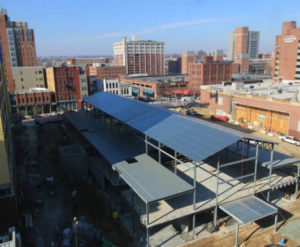 As we mentioned, the project is nearing completion. Our team is currently in the process of roughing in the new systems, and it won't be long until the Lexington Market building is 100% complete. We have had such a great time making a difference in Baltimore City with this new project, and we hope that everyone in the city will be able to benefit from it.
KEEP YOURSELF SAFE WITH ANDERSON FIRE PROTECTION, INC.
Anderson Fire Protection, Inc. has the expertise and skill to help your home or commercial property for all your fire protection needs. We have been working in the Maryland, Northern Virginia, Southern Pennsylvania, and Washington, D.C. areas for over 25 years. We are known for our top-notch customer service and high-quality results. If you are ready for fantastic fire prevention and protection services, from fire sprinkler installation to fire alarm design and to consult, give us a call at (410) 796-4915 or visit us online.