Anderson Fire Protection wants to talk about our partnership with Green Street Academy. We enjoy being able to help out all of the students attending this academy. Recently, we have helped out their girls' volleyball team by supplying them with brand new uniforms. This is just one of many ways we strive to make Green Street Academy a better place.
About Green Street Academy
Green Street Academy is a charter school in West Baltimore that was founded in the year 2010. The purpose of Green Street Academy is to reimagine how schools prepare their students for college and careers. With their innovative approach to education, their staff can help students get ready to have a positive impact on communities, and the planet itself.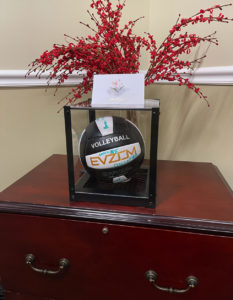 In addition to the education they offer in the classroom, Green Street Academy also provides students with the opportunity to enroll in various internship programs. These programs provide students a chance to immerse themselves in real workplace environments, allowing them to gather workplace experience while they are completing their education. This helps students be more prepared for their careers once they have moved on from the academy.
We are Grateful for the Chance to Work With Green Street Academy
Anderson Fire Protection takes joy in being able to help communities prosper, and joining together with Green Street Academy allows us to accomplish just that. We know that this academy is going to do wonders for young scholars throughout West Baltimore, as it has already been doing for over a decade. With so many years already under their belt, we at Anderson Fire Protection want to do our part to make the years down the road even greater.
KEEP YOURSELF SAFE WITH ANDERSON FIRE PROTECTION, INC.
Anderson Fire Protection, Inc. has the expertise and skill to help your home or commercial property for all your fire protection needs. We have been working in the Maryland, Northern Virginia, Southern Pennsylvania, and Washington, D.C. areas for over 25 years. We are known for our top-notch customer service and high-quality results. If you are ready for fantastic fire prevention and protection services, from fire sprinkler installation to fire alarm design and to consult, give us a call at (410) 796-4915 or visit us online.