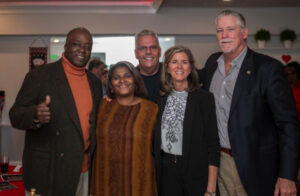 The staff at Anderson Fire Protection just attended a dinner event/casino night that was hosted by The Absolute Group, known as the 4th Annual Partners Appreciation Extravaganza! We were privileged to be able to attend this special event, and we want to extend our congratulations to everyone who was honored.
About The Absolute Group
The Absolute Group (TAG) comprises three distinguished companies: Absolute Solutions and Associates, LLC, BCS Supply and Service, LLC and Absolute Supply and Services, LLC all under the visionary leadership of Paula Keys Tilghman & Kevin Lisenby. TAG has more than 30 years of experience working in the construction industry, and the companies are certified at local, state and federal levels. Their specialty is to provide facility products as well as light construction services that meet the needs of each client.
About The Event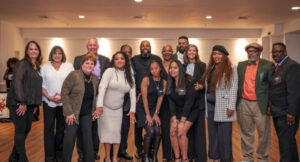 During The Absolute Group's 4th Annual Partners Appreciation Extravaganza, there was a lot to do! There were delicious foods and beverages to try, as well as live entertainment including a magician, music, and casino games. There were many individuals who were honored during the event, including Anderson Fire Protection's own Maria Anderson. "Maria and the other honorees have continually exemplified exceptional partnership performance.
Thank You to The Absolute Group!
We want to thank The Absolute Group for inviting us to attend their big event. We had a wonderful time, and we were honored to receive an award during the festivities as well. We're glad that everything went well, and we're looking forward to what The Absolute Group will do in the future.
KEEP YOURSELF SAFE WITH ANDERSON FIRE PROTECTION, INC.
Anderson Fire Protection, Inc. has the expertise and skill to help your home or commercial property for all your fire protection needs. We have been working in the Maryland, Northern Virginia, Southern Pennsylvania, and Washington, D.C. areas for over 25 years. We are known for our top-notch customer service and high-quality results. If you are ready for fantastic fire prevention and protection services, from fire sprinkler installation to fire alarm design and to consult, give us a call at (410) 796-4915 or visit us online.