Anderson Fire Protection was recently invited by Southway Builders to learn about and strengthen our connection with Project JumpStart. Southway Builders is a very big supporter of Project JumpStart which helps implement and achieve their local hiring goals. We were honored to be part of this meeting and learn more about Project JumpStart. Project Jumpstart is a training program that is made to provide training to low-income residents in Baltimore City. The end goal of Project Jumpstart is to help low-income residents begin building trades with the training that is provided to them, and to help them advance and establish careers to help those individuals and their families.
Specifics on the Project Jumpstart Program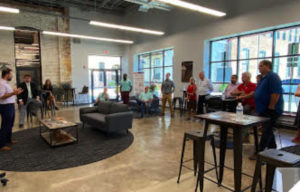 Jumpstart is a construction training program that is available to Baltimore residents who have either a GED or high school diploma. Students in this program are able to work with experienced teachers who help them prepare for future careers in construction. There are all kinds of training that students receive in this program, including driver's education, financial coaching, and any necessary safety training. This program has been active for over 15 years now, and it has done a great job at preparing its students for successful careers.
How Anderson Fire Protection will be Involved in the Jumpstart Program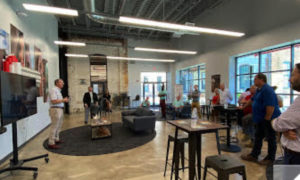 Anderson Fire Protection is fortunate enough to work in Baltimore City.  For this reason, it was important for us to obtain and learn about Project JumpStart.  We will look forward to seeing how we can implement Project Jumpstart and help local hires to achieve their goals on future projects.  We appreciate the opportunity given to meet at the facility and obtain more information and meet some individuals that went through the program and how it changed their lives.
KEEP YOURSELF SAFE WITH ANDERSON FIRE PROTECTION, INC.
Anderson Fire Protection, Inc. has the expertise and skill to help your home or commercial property for all your fire protection needs. We have been working in the Maryland, Northern Virginia, Southern Pennsylvania, and Washington, D.C. areas for over 25 years. We are known for our top-notch customer service and high-quality results. If you are ready for fantastic fire prevention and protection services, from fire sprinkler installation to fire alarm design and to consult, give us a call at (410) 796-4915 or visit us online.