We at Anderson Fire Protection have just recently sponsored our Drivers and Diamonds golf fundraiser. This fundraiser was designed to bring awareness to the rising number of mental health and addiction cases people experience, and it was great getting to enjoy the festivities with everyone who showed up.
The event itself was brimming with energy and filled with plenty of delicious meals and lively activities. People were treated to dinner paired with a live band performance, as well as an oyster buffet with filet, crab cakes, and other delectable delicacies, all while overseeing the beautiful Chester River in Queenstown golf course. There was still more for people to enjoy after that. There were also fantastic door prizes that people could win, like concerts, free dinners, and wines.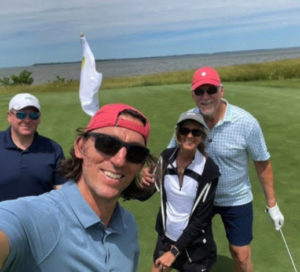 Overall, the event was widely successful, and it brought a lot of attention to the increasing cases of addiction and mental health concerns that we have today. Anderson Fire Protection could not be more proud to have been a sponsor for this event, and we hope everyone who attended enjoyed the event as much as we did. Thank you to everyone who came out to show your support and to spread awareness to such a great cause.
KEEP YOURSELF SAFE WITH ANDERSON FIRE PROTECTION, INC.
Anderson Fire Protection, Inc. has the expertise and skill to help your home or commercial property for all your fire protection needs. We have been working in the Maryland, Northern Virginia, Southern Pennsylvania, and Washington, D.C. areas for over 25 years. We are known for our top-notch customer service and high-quality results. If you are ready for fantastic fire prevention and protection services, from fire sprinkler installation to fire alarm design and to consult, give us a call at (410) 796-4915 or visit us online.