We're still in the holiday season, and no matter what holidays you celebrate, we all look to provide love and joy to those around us. We wanted to contribute to the giving of happiness to others. That's why Anderson Fire Protection partnered with Southway Builders to put on a toy drive for the students at the Billie Holiday Elementary School in Baltimore.
Anderson Fire Protection is a sponsor for the Billie Holiday Elementary School.  We are committed to helping everyone at the school, from the teachers to the students to the principal of the Billie Holiday School (Ms. Denisha Logan).
What is the Purpose of the Toy Drive?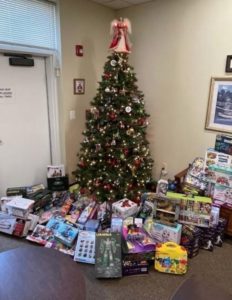 The toy drive is meant to give the children of the Billie Holiday Elementary School a little extra enjoyment during the holiday season. With the help of Southway Builders and our team at Anderson Fire Protection, we delivered toys to the children at the school.  We wanted to make their holidays more special.
Thanks to Everyone Who Helped During the Toy Drive
Everyone at Anderson Fire Protection is thankful for those who made this toy drive so successful. There is no better feeling then seeing children's faces filled with joy. It really warmed our hearts to see the kids so full of excitement with the toys they received.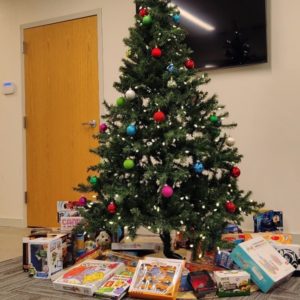 It's been a pleasure working with Southway Builders to put smiles on children's faces, and we hope that they, and all of you, will have a wonderful holiday season!
KEEP YOURSELF SAFE WITH ANDERSON FIRE PROTECTION, INC.
Anderson Fire Protection, Inc. has the expertise and skill to help your home or commercial property for all your fire protection needs. We have been working in the Maryland, Northern Virginia, Southern Pennsylvania, and Washington, D.C. areas for over 25 years. We are known for our top-notch customer service and high-quality results. If you are ready for fantastic fire prevention and protection services, from fire sprinkler installation to fire alarm design and to consult, give us a call at (410) 796-4915 or visit us online.