C.A.S.E. has just recently finished their 20th annual golfing tournament, and the event went wonderfully! We'd like to give a thanks to all the participants who came out to join us! This golf tournament would not be the same if it wasn't for your support! We want to take a moment to recap everything that happened during the event.
Overview
On September 10th, we started the event! Everyone who joined us readied themselves for eighteen holes of golf, with boxed meals supplied for them to enjoy throughout the tournament. Upon conclusion of the golf tournament itself, awards were handed out to contestants, some based on ending position in the tournament and others based on other categories, including the longest drive, straightest drive, and hit that got closest to the pin. People could also partake in a raffle that had prizes for Range Finder and Big Bertha Club.
Shoutout to The Sponsors of This Event
We wish to thank those who have sponsored this event. These are people who have sponsored not just this year's golf tournament but also for the golf events that date all the way back to the year 2002. Your devotion to C.A.S.E.'s cause is unrivaled, and we have an undying gratitude for the support you've provided for the organization. Here are the sponsors who helped support our golf outing today:
Dominion Electric
Freestate Electrical
Federated Lighting
Valley Lighting
Maurice Electrical Supply
Thank you For Supporting C.A.S.E.'s Mission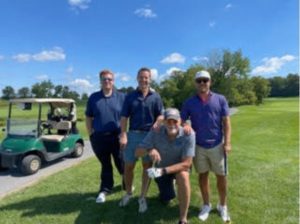 Thanks to this golf tournament, the funds that were collected can be used to carry out C.A.S.E.'s mission in supporting families that are not able to afford therapy. In 2020, we had 80 clients and family members who benefited from reduced fees.  This year so far, 59 clients and family members have benefited from financial assistance.  We will strive to increase those numbers in the future.
We still have our Masquerade Gala & Silent Auction event that is going to take place next month on October 30th, so we hope you will be able to attend the event. It will be located at the Columbia Country Club in Bethesda, Maryland. It will be an incredibly fun and lively event that we won't want you to miss.
KEEP YOURSELF SAFE WITH ANDERSON FIRE PROTECTION, INC.
Anderson Fire Protection, Inc. has the expertise and skill to help your home or commercial property for all your fire protection needs. We have been working in the Maryland, Northern Virginia, Southern Pennsylvania, and Washington, D.C. areas for over 25 years. We are known for our top-notch customer service and high-quality results. If you are ready for fantastic fire prevention and protection services, from fire sprinkler installation to fire alarm design and to consult, give us a call at (410) 796-4915 or visit us online.